---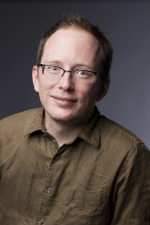 I am Professor of Economics at Cornell University. I also serve on the Gradate Minor Field of Data Science. My research is in econometrics and (mostly statistical) decision theory.
Outside academia, I am interested in music. I DJed for both Northwestern's college radio station and a cross-university college radio station for Cologne.
My Erdös Number is 5.
Curriculum Vitae
Click here for a current CV.
Online Presence
Twitter (mostly in German, mostly on economics and econometrics as it pertains to COVID-19).
Recent Media Coverage
Spiegel Online, Inside Higher Ed, VoxEU, IZA World of Labor, Cornell Chronicle, Education Next.
---
Contact Information
Professor Jörg Stoye
450 Uris Hall
Cornell University
Ithaca, NY 14853
E-mail: stoye@cornell.edu
Phone: (607) 255-7586
Fax: (607) 255-2818